Haere Mai Taiko perform at many varied events throughout New Zealand. We regularly perform at corperate, sporting, and cultural events, festivals, concerts, or indeed anywhere where the rousing spirit of Japanese taiko is required.
* Get updates on all our current performances by visiting our facebook page:
Here are just a few key performances and events that Haere Mai Taiko have taken part in:
2017 - August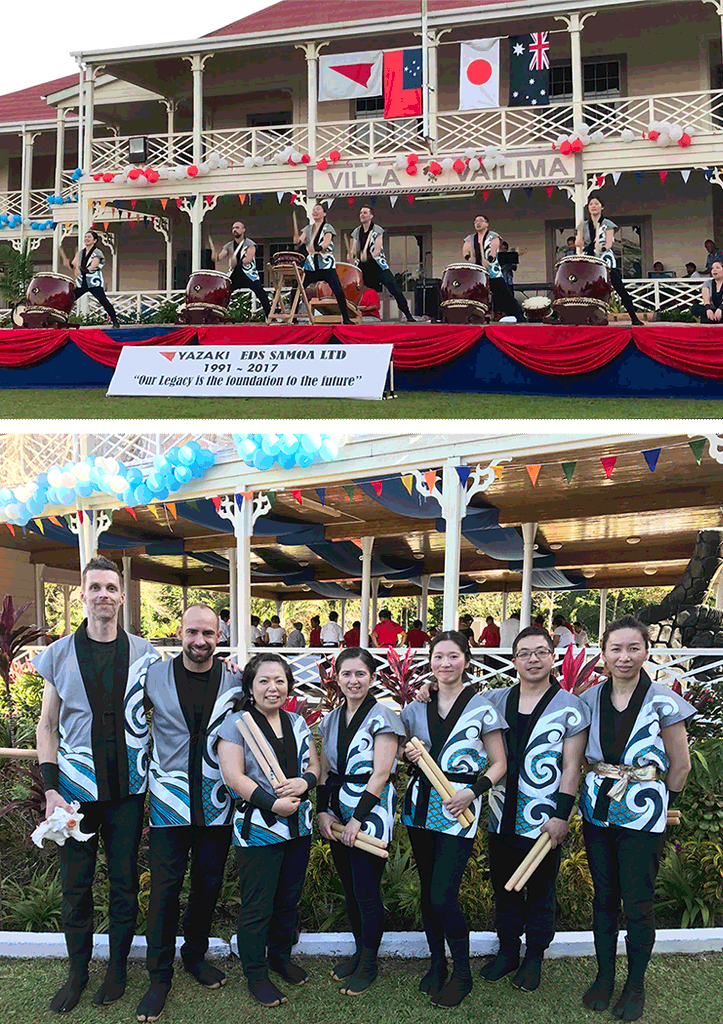 Yazaki-EDS Closing Ceremony • Apia, Samoa 


Seven members of Haere Mai Taiko were invited to beautiful Samoa to perform taiko music for the Yazaki-EDS closing ceremony.  Yazaki-EDS had been a major employer in Apia for over 25 years, so their closing ceremony was an important event for many in the community. 

---
2017 - April 30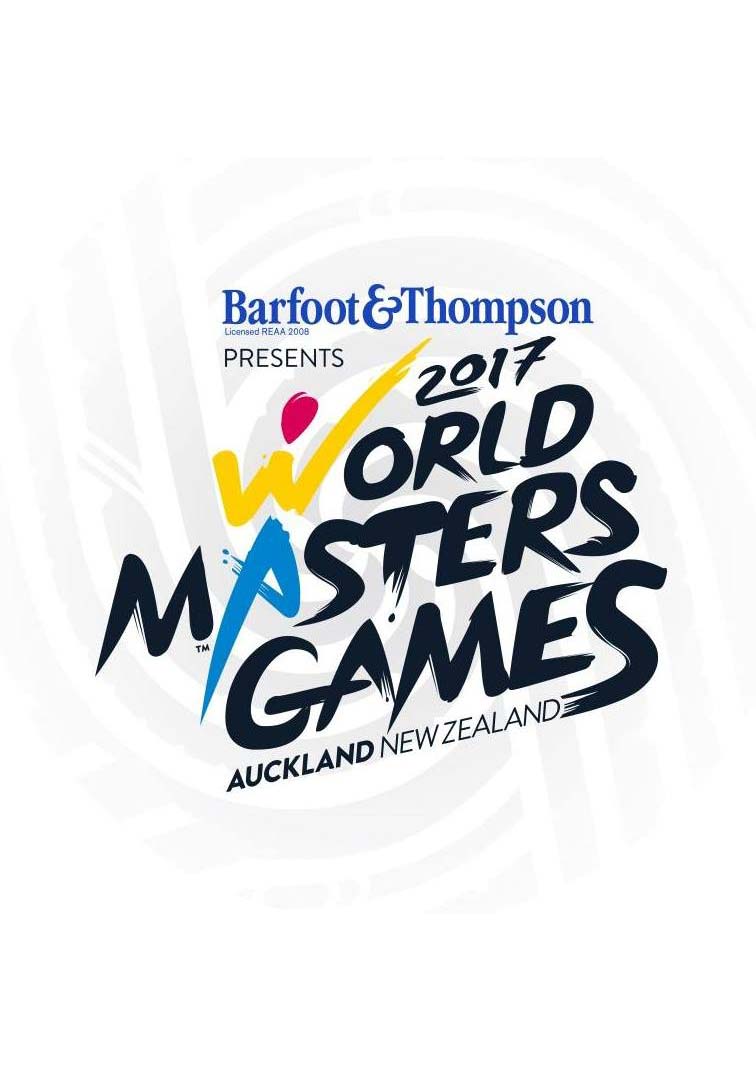 World Masters Games 2017 • Auckland 


Haere Mai Taiko were one of the key performers at the closing ceremony of World Masters Games 2017.  This was in honour of the next hosts of the games: Kansai, Japan, in 2021.

Held at The Cloud on Auckland's Queen's Wharf.

WMG2017 Closing Ceremony Highlights
---
2017 - January 15
NCTV Chinese New Year's Variety Show • Auckland 


To celebrate the beginning of the Year of the Rooster, Haere Mai Taiko performed as part of the NCTV Chinese New Year's Variety Show, held at the Bruce Mason Centre
---
2016 - Sunday, October 30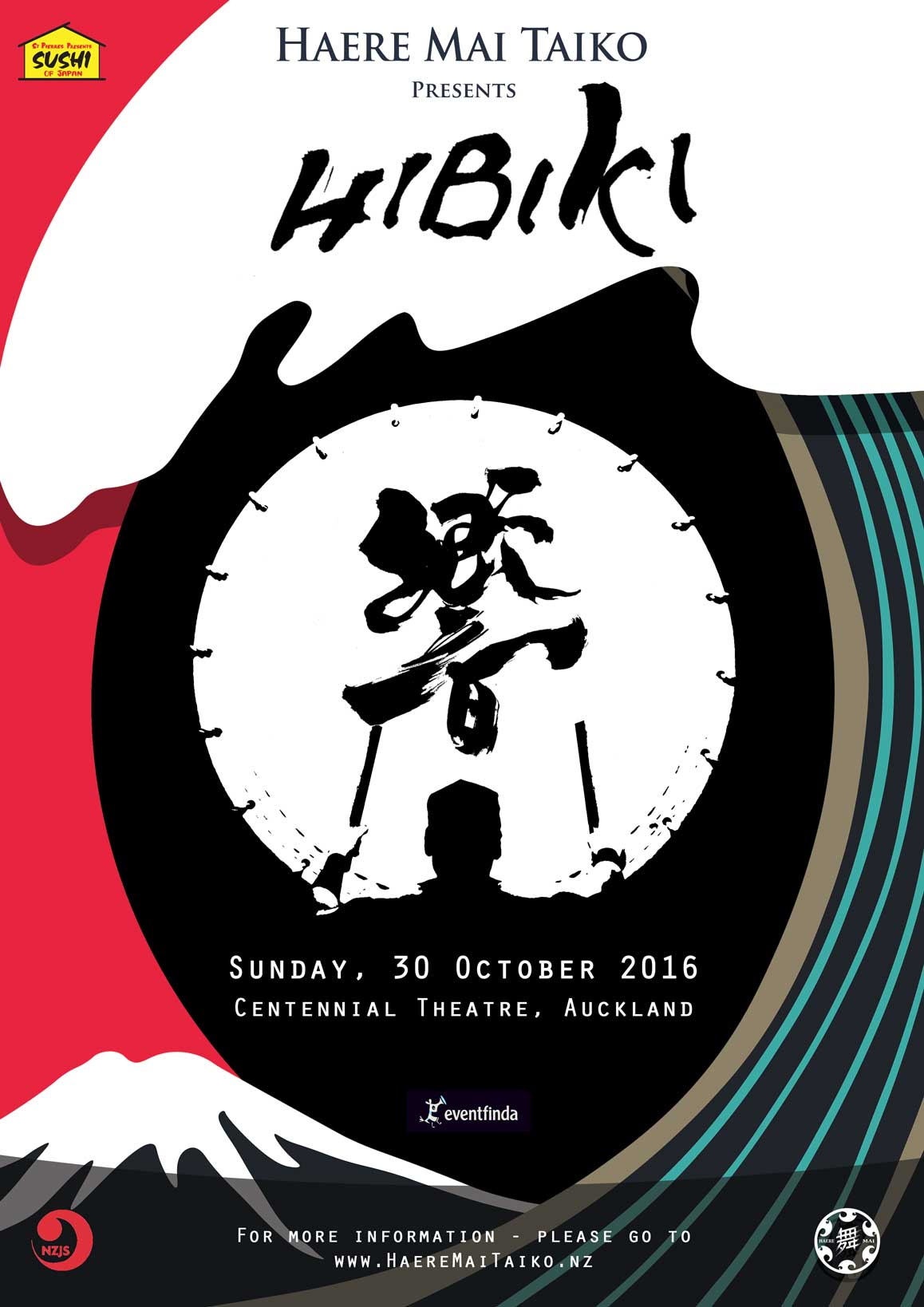 Hibiki 2016 • Auckland


Hibiki 2016 was our second full-length concert.

After our trip to Japan in 2015, we brought back some new songs to add to our signature favourites. 

We also featured traditional dance group Nanazu Mai as our guest performers, who came from Japan especially to perform in this concert.


---
2015 - November 29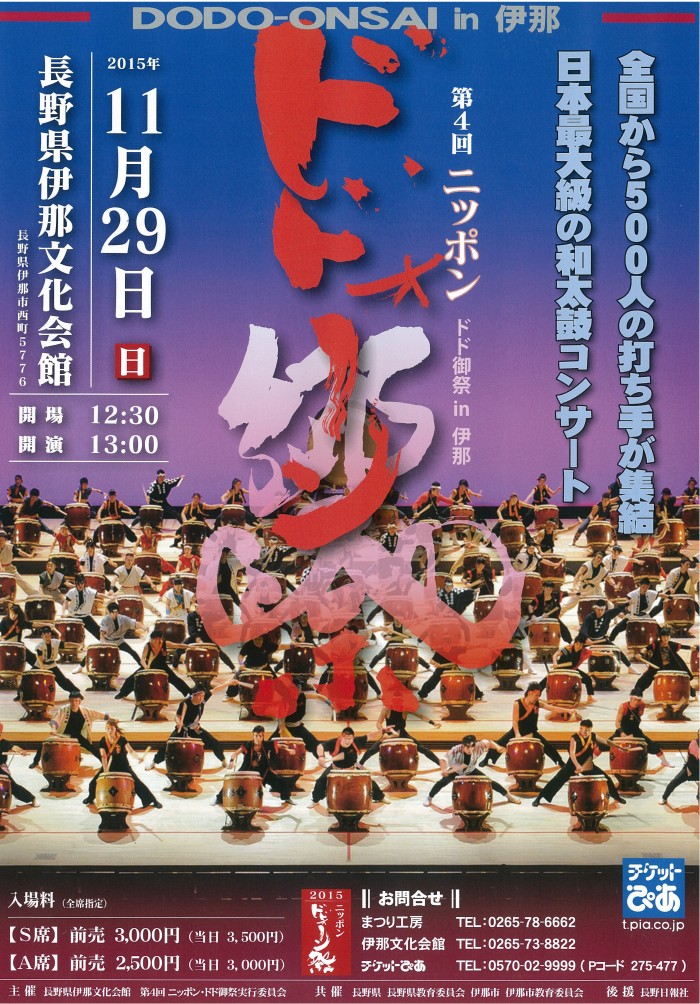 Dodo-on sai • Ina-shi, Nagano-ken, Japan


Haere Mai Taiko joined 500 performers from across Japan in this amazing taiko concert.  The concert was organised and hosted by our teachers at Matsuri Kobo.  

Dodo-on sai was held in Ina city, Nagano prefecture, Japan.
---
2013 - November 22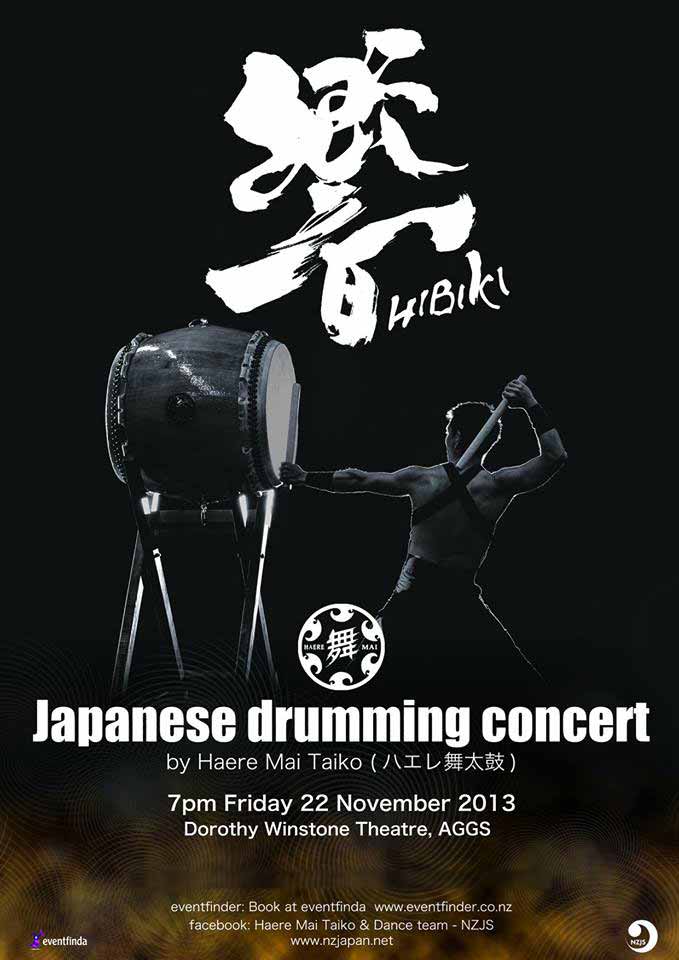 Hibiki 2013 • Auckland




Hibiki was Haere Mai Taiko's first full length concert.